Financing and Leasing Solutions for All Lifestyles near Coldbrook, NS!
You know your budget and your credit score, and now you have found the vehicle of your dreams; what are the next steps? Our financial advisors are here to help with exactly that. Come into Valley Volkswagen today to find out all about our financing and leasing solutions!
Why should you choose to do your financing with Valley Volkswagen? It is simple:
Incredibly competitive financing
Low-interest rates
Flexible solutions for your lifestyle
Specials options for anyone with less than perfect credit
We also have regularly updated special offers that help keep our interest rates and solutions even more affordable. You can even get pre-approved online by filling out our financing request and one of our advisors will get back to you shortly! Or you can book an appointment with a consultant to learn about all of your financing and leasing solutions. No matter where you want to start, know that Valley Volkswagen is the right choice.

Trade and Lower Your Rate!
At Valley Volkswagen, we understand that a good credit rating can help take your life in the right direction, that's why we're committed to finding fair, affordable repayment options for all our customers, regardless of their history. Trade in your vehicle with us today and see how much you could save with even lower rates!
All Applications Accepted!
No matter what your situation, our team of financing experts are here to make sure your application gets approved. Whether you're a new arrival, student, retiree or anything in-between, we'll find the perfect plan for you. We won't ask you about your personal history, at Valley Volkswagen we look forward, not backward.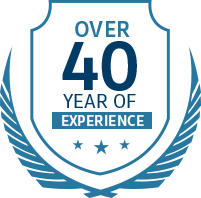 Over 40 years in Finance Experience!
With over 40 years of combined experience, our experts have the skill and knowledge to match you to your perfect vehicle with a financing plan to match. We've seen it all over the years, so don't let any worries hold you back! We'll guide you through the entire process from start to finish, offering thoughtful and considerate advice to make sure you drive home satisfied.
Quick Approvals!
Don't be daunted by the idea of financing with us, we've streamlined our whole application process to make it quick and easy to complete, allowing us to approve it even faster! We won't confuse you with legal jargon and endless disclaimers, we'll instead offer clear, concise information that's easy to digest, allowing you to get on with your day.